Promote Hormonal Balance by Naturally Removing Toxins From the Body
Calcium D Glucarate (CDG) is the supplement that helps your body 
eliminate unwanted hormones and toxins
. By preventing re-uptake by the digestive system, CDG is a wonderful
liver detox
, hormone balance supplement, and aid for Diindolyl-methane (DIM).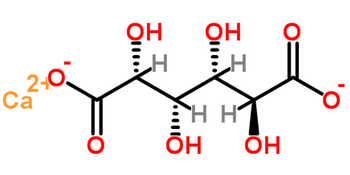 Calcium D Glucarate (CDG) prevents the reuptake of metabolized hormones by the digestive system
CDG is also the ideal complementary supplement to DIM (diindolylmethane)
Binding to toxins and chemicals in the digestive tract ensures thorough excretion
Liver detoxification is one of the most powerful benefits of fully excreting metabolites with CDG
Every supplement from Smoky Mountain Nutrition is made with the absolute highest quality standards
---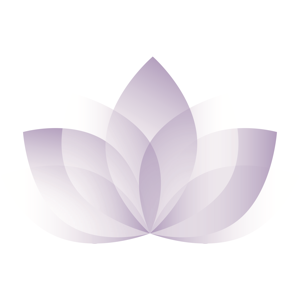 Our bodies naturally metabolize hormones as a part of maintaining ideal balance. Once metabolized, those hormones are excreted through the digestive system. Unfortunately, the chemical environment of the digestive tract often causes the re-absorption of the metabolized hormone, undoing that work. That's where Calcium D Glucarate comes in. By binding to the metabolized hormone or toxin, CDG prevents it's re-absorption, assuring that what our bodies break down, actually leaves our system.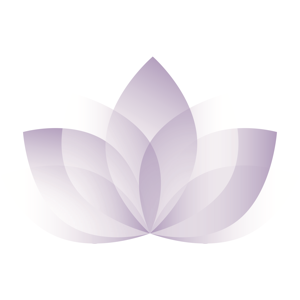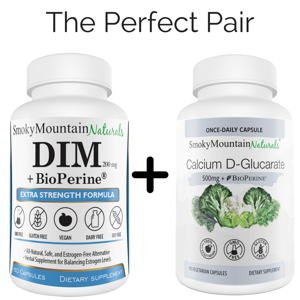 The Ideal Pairing for DIM (Diindolyl-methane)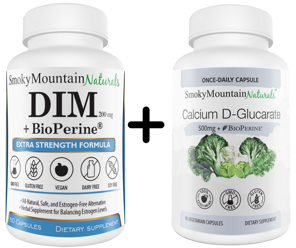 Diindoly-methane is a powerful natural chemical found in cruciferous vegetables like broccoli and cauliflower that promotes the metabolism of estrogen excesses. By assuring the successful elimination of metabolized excess hormones, Calcium D Glucarate makes DIM that much more efficient. The positive impact to the liver also minimizes the potential discomfort sometimes associated with the initial phases of DIM supplementation.
---
Improve Liver Health and Remove Toxins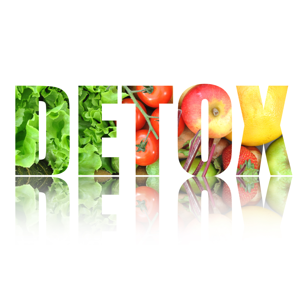 CDG doesn't just increase the elimination of excess hormones. This dynamic calcium variation also attaches to metabolized toxins, and unwanted chemicals in the body, resulting in decreased toxicity. Making sure that toxins and hormone excesses actually leave the body means that the liver doesn't have to repeat its work, and that our toxin levels stay lowered.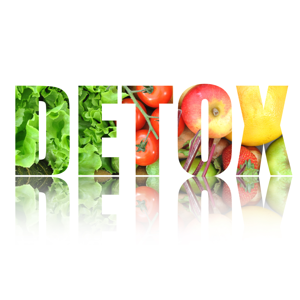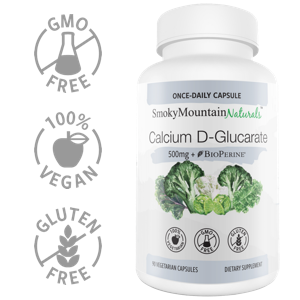 Why Calcium D Glucarate by Smoky Mountain Nutrition?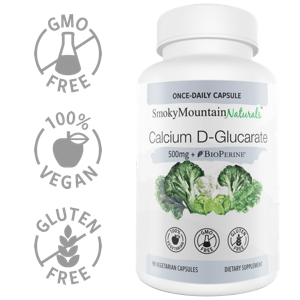 Every capsule of Calcium D Glucarate by Smoky Mountain Nutrition contains 500 mg, all that you need in one easy daily dose.
Vegan, Non-GMO, Soy-Free, Dairy-Free, and Gluten-Free
Made in a GMP facility that adheres to FDA standards
BioPerine (a black pepper extract) has been added to the blend for maximum absorption of CDG.
Smoky Mountain Nutrition always stands behind our customers and products. We are committed to your complete satisfaction with our no-questions-asked policy.
---
500mg of Calcium D Glucarate (resulting in 62.4mg of Calcium) and 2.5 mgs of BioPerine
Other Ingredients:
OrganiFlow (Organic Brown Rice Concentrate), Vegetarian Capsule (vegetable cellulose and water)
Take One Capsule a Day With Food 
90 Capsules (Three month supply)