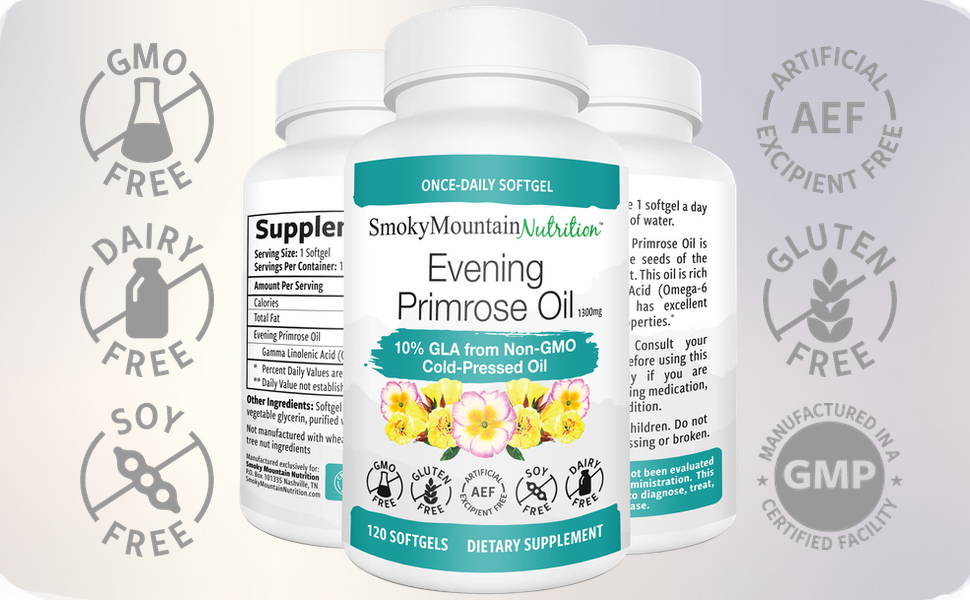 ---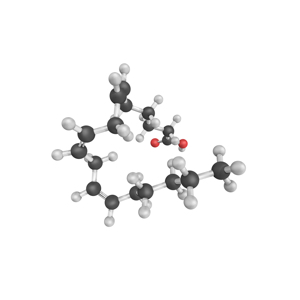 GLA (Gamma-linolenic Acid) is naturally found in the evening primrose flower. The abundance of this powerful omega-6 fatty acid has made evening primrose a popular natural treatment for a variety of issues for centuries. Now this natural supplement has been perfected in Evening Primrose Oil by Smoky Mountain Naturals.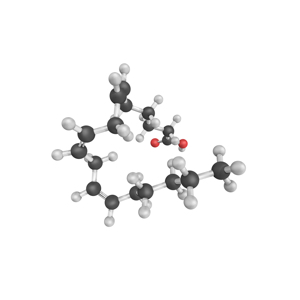 Evening Primrose Oil is a dynamic supplement that is used for a wide variety of issues including:
-Skin and hair health

-Hormonal Balance for Women

-PMS Relief & Menopause Relief

-Hot flashes

-Inflammation

-Eczema, Hormonal acne & Psoriasis

-Menstrual Cramping

-Fibromyalgia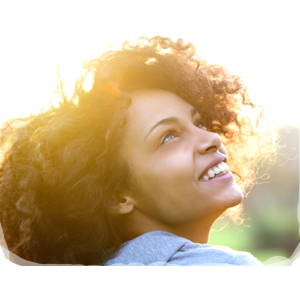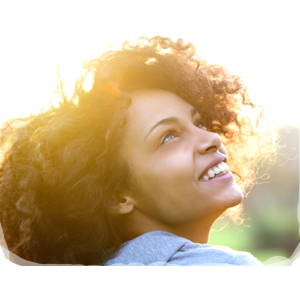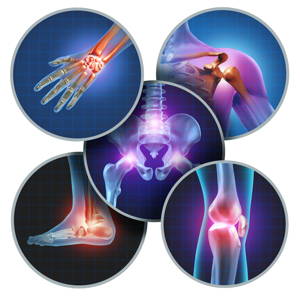 Reduce Inflammation and Balance Hormones
The reason Evening Primrose Oil can be used for so many issues is because of its effectiveness in reducing inflammation in our bodies, and encouraging hormonal balance. Because so many problems are tied with these issues, Evening Primrose Oil has never been more useful, especially for people looking for natural solutions.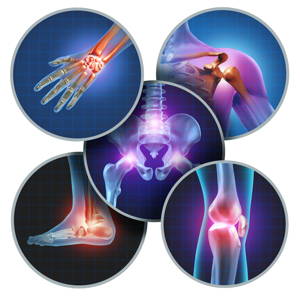 The Smoky Mountain Nutrition Difference
Evening Primrose Oil capsules by Smoky Mountain Naturals are cold pressed and non-raffinated, which improves the effectiveness of GLA content, and greatly increases its antioxidant value. Our Evening Primrose Oil is soy-free, dairy-free, non-GMO, kosher, and gluten-free. There's simply no finer Evening Primrose Oil Available.
1300mg Evening Primrose Oil (130mg Gamma Linolenic Acid (GLA)
Other Ingredients:
Softgel Capsule (Kosher Gelatin, Kosher Vegetable Glycerin, Purified Water)
1 Softgel a Day With Food
120 Capsules (Four-month supply)
200 mgs of DIM and 2.5 mgs of BioPerine
Other Ingredients:
OrganiFlow (Organic Brown Rice Concentrate), Vegetarian Capsule (vegetable cellulose and water)
1 Capsule a Day With Food
Other Information:
Headaches and other detox-like feelings are not uncommon during the first few days of taking any DIM supplement. These feelings are the results of your body doing the heavy lifting of balancing your hormones- It's a sign that DIM is working! Also, harmless urine color change can occur.
60 Capsules (two month supply)